Welcome to the Sew-along for my Scandi Baby nest pattern! :)
Today I'll just be going over the basics we need to get started, fabrics and supplies.
You need the pattern,

if you don't have it already, it's available in my Etsy shop

. 15/5/2016 UPDATE: Life is hectic and something had to go, so I have closed my Etsy shop and my pattern is not available.

Once you have the pattern, print it out on A4 paper or US Letter size paper, make sure you scale to Actual size or 100%. Tilly has a very good post about How To use a digital pattern, if you are new to PDF patterns.

You will need fabric for your nest, I recommend a nice soft cotton, quilting cotton works very well. Your fabric shouldn't be too thin or too thick, just remember that your nest is going to be used a lot, so you don't want the fabric to be worn out after a few months and you want it to be comfy for your baby to lay on.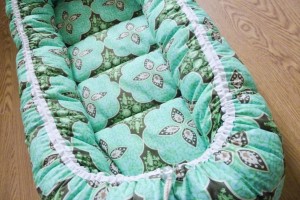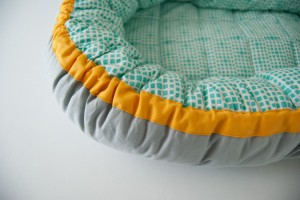 Batting/wadding – check the pattern for the amount you need, depending on the width of the batting you use. This is going to be used for the mattress and for the bumper.
Bias-tape – Buy ready made or make your own, 25mm (1″) wide is the best.
Drawstring/cord – or use ribbon if you like. I like to use braided cotton or poly cord, it holds well when you tie a knot (or when using a cord stopper), which you'll need to do to shape your baby nest.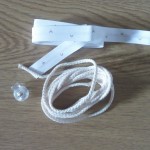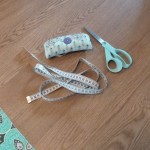 A few more things you'll need are:
Matching thread.
A bodkin or small safety pin – for threading the drawstring/cord.
A cord stopper/lock – this is optional, like I said before tying a knot works well too.
Stuffing/fiber fill – for the bumper, this is also optional.
Scissors, pins, a tape measure and something to mark lines on your fabric (chalk, pen, thread, use what works best for you.)
OK, next time the fun begins, cutting out our fabric and batting! :)