My lovely friend Amy has made a new Scandi Baby Nest, she was kind enough to send me some photos. If you want to read Amy's blog post, you can find it here.
But before we have a look, I'd like to say a very big thank you to Amy for all her help with making the pattern, I don't think I could have done it without her. Thank You Amy!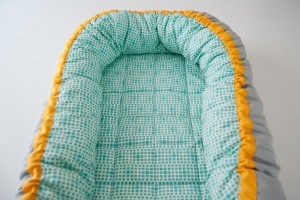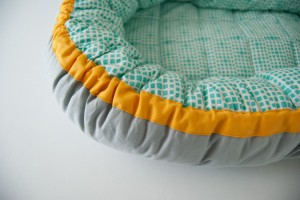 Isn't it great!!! :) I love the combination of colours, the mustard bias-tape really pops!
Amy made this as a gift and it's the perfect gift for a friend or family member that's expecting if you ask me ;) Here's a pic of the whole baby nest.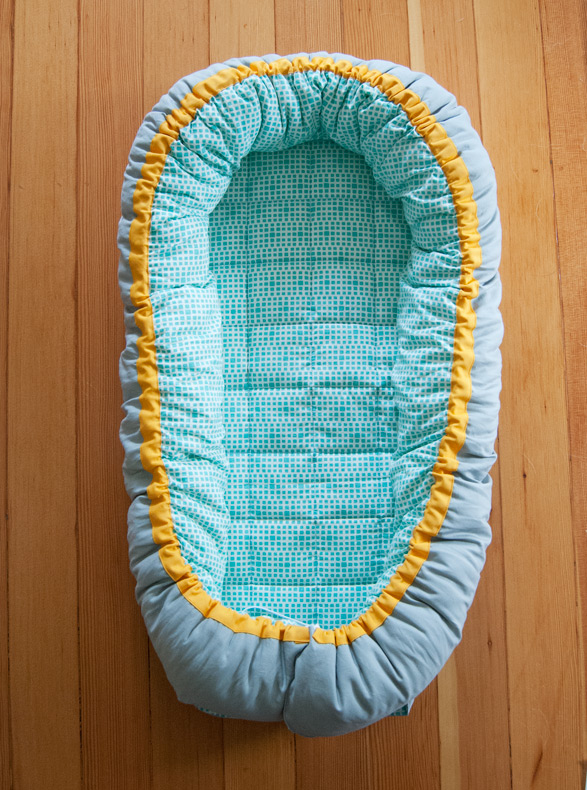 Incase you missed it, here's Amy's first baby nest and her blog post about it.
As you can see, it works for cats too and small dogs as well I'm sure ;)