I'm a few days late posting this, but better late than never. Freya organised a Hollywood Sew-along for the film The Notebook, if you haven't seen it before, you must! I love this film & have seen it many, many times, so many beautiful clothes & a lovely romantic story that is guaranteed to make you cry.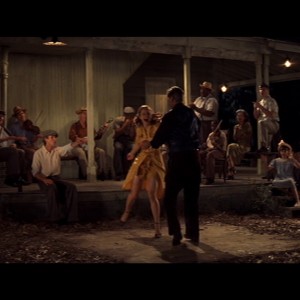 So with lots of gorgeous dresses to choose from it was not easy trying to pick a fave. But the yellow dress caught my interest, could that be a pair of shorts underneath?!? I did some research & it seems it was quite popular in the 40's to wear a detachable skirt over a playsuit (jumpsuit or romper, whatever you want to call it).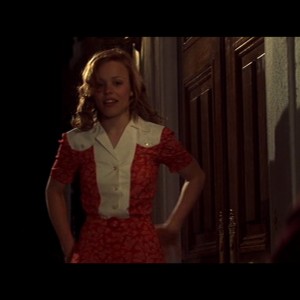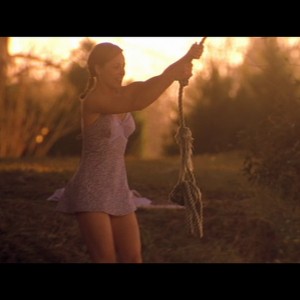 I went to Etsy to look for playsuit inspiration & found a few patterns that I liked, especially a swimsuit pattern. The others are here, here & here, I'm quite tempted to buy all of them. But for now I think I'll either go for a pattern hack or draft my own.
Here's more inspiration, the following pics are from Blueprints of Fashion: Home Sewing Patterns of the 1940s (lovely book, I have the 50's one too), except the last one, that's from my collection of vintage patterns.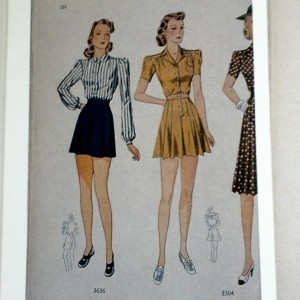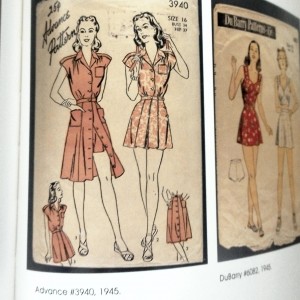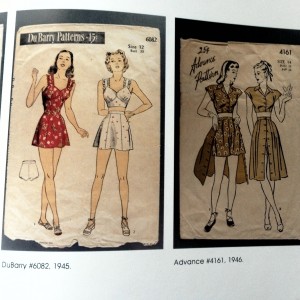 That's all from me for now, I'll be testing away to see what I can make work.
Please come back on May 5th to see my final garment :) And in the meantime, go check out what the other sew-alongers have planned!
Freya from The Dressmaking Diaries
Charlie from This blog is not for you (Also making a playsuit it seems)
Hannah from Made with hugs & kisses
Courtney from Makesphere
Amy from Sews N Bows