Our new kitchen has been installed, but it's not finished just yet. We still have a few small problems, like missing doors & the kitchen fan isn't attached properly.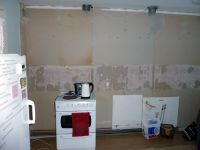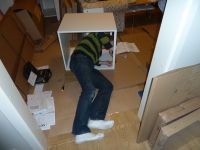 Here's what it looked like after we ripped out the old kitchen & while we were building the cupboards.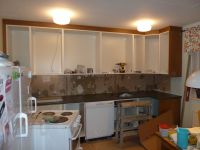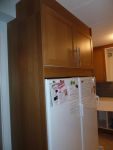 Cupboards are up, countertop is in, just missing tiles & a cooking area.
Fridge & freezer have cupboards above them again, woohoo!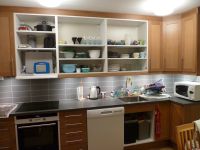 And finally, tiles are up, some doors are attached, I love my new little corner. Things have been put back into cupboards, just need some extra shelves, the missing doors & a few handy kitchen products & all is good.
I love my (oops I mean our) new kitchen, I'm so happy with everything. Looking forward to baking some goodies & playing more with the Induction hob, I can seriously recommend it, so fun, water boils in 1 min. :D