So there's a good reason why I've been pretty quiet on here lately. For the past 6 months I've been planning a very special day, My Sweetie & I got married on the 12th of November, the day before our 12 year anniversary & I couldn't be happier! =D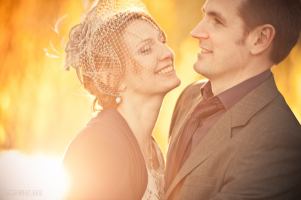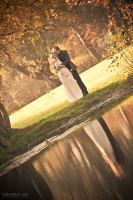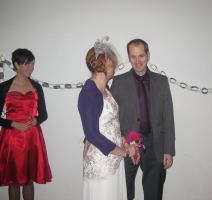 It was an intimate wedding with our nearest & dearest & we had a wonderful time.
The professional photos are taken by the extremely talented
Leo Erdfelt
, he sent me a few because he knows I'm not always very patient. So there are more to come, I'm trying very hard to not bug him everyday & ask when I'll be getting the rest =)
The theme for the wedding was purple, so while in England I bought my purple shoes & bolero. I had my makeup done professionally (using the gift card I got for my birthday), with the main focus being my eyes.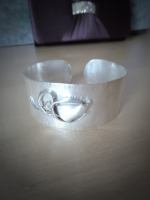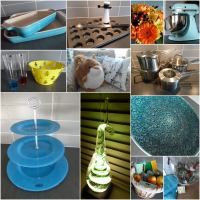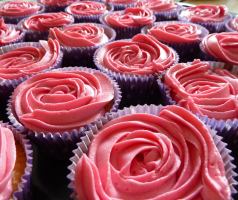 The lace top of my dress, I found when I was in Stockholm in a wonderful vintage shop, I just changed the neckline abit. I of course made the actual dress, champagne coloured satin with ivory chiffon over, very simple. The silver flower in my hair I also bought in England at my fave shop
Accessorize
& I made the birdcage veil, first time I've made one, I had to redo it a few times, before I got it how I wanted.
My bouquet is made from felt that I rolled into roses & accented with feathers & alittle sparkle. My Dad helped me bake cupcakes & I decorated them with butterfrosting roses, first time doing that too =)
My beautiful
Maid of honour
who was wearing a very
nice dress
I might add – wonder who made that for her ;P – fixed my hair & made me wedding earrings.
And then we have my bracelet, my aunt gave it to me for the wedding, the bracelet was made by my Grandma. I don't remember that she took a course in silversmithing, but because she made it, that makes it all the more special to me.
We got lots of lovely pressies from everyone, lots of kitchen supplies & turquoise coloured things =) Thank you to everyone for your love & for making our day even more special!